Welcome!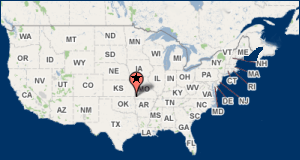 Southern Standard Molds, Inc. is owned and operated by Ron and Joan Johnson. Our headquarters and production facility is located in Granby, Missouri. That's in the southwest corner of Missouri, about 200 miles from St. Louis, 120 miles south of Kansas City, and 100 miles northeast of Tulsa, OK.
The company began operation in 1980 and was incorporated in 1985. Along the way, we have grown through the acquisition of other concrete mold and concrete products manufacturing companies, most notably Milwaukee Concrete Studios in 1995 (originally in Milwaukee, WI) and Concrete Machinery Co. in 2007 (originally in Hickory, NC).
We are the oldest manufacturer of concrete statuary and concrete molds in the United States. Our business includes the actual sale of concrete items from our location and through dealers located principally in the Central USA. But today our core business is the sale of fiberglass molds that are capable of producing virtually any of our hundreds of designs.
It is our pleasure to offer you the finest molds for producing ornamental and highly functional concrete products. Whether you are engaged in the business of manufacturing and selling concrete statuary, or if you are a hobbiest...we welcome your business. Please contact us with any questions you might have.
If you've spotted a concrete item somewhere and you don't see it featured in our website, we probably have it anyway. If you don't see what you are looking for on our web-site, please ask!
We look forward to serving you in any way that we possibly can, and thank you for taking the time to browse our website.
Ron & Joan